First things first, this is going to be a long post filled with loads of photos from my trip to Vietnam back in January/ February. It's crazy to think about that it has almost gone half a year already because to me it still feels so fresh. But to be fair I have been so busy that time has just flown by without me even noticing. I recently submitted my master's thesis, so it's not until now that I've finally had the time to sit down, sort out my albums and reflect on the moments passed. But better late than never, here's a recap of all my adventures back in the motherland. I hope you make it through till the end.
Sightseeing and food-wise, I really wanted us to experience 'real Vietnam' and not just go to fancy, touristy places. I know that that is very common for Westerners as the whole market vibe can be quite overwhelming if you're not used to it. But local Vietnamese street food is seriously one of the best cuisines in the world and you're doomed to miss out on the good stuff if you're not giving it a try. A little biased perhaps, but really though. Dining on small plastic chairs on the road side was much more of an authentic experience than fine-dining on top of a skyscraper. While we had a mix of both, I definitely preferred all things local (as long as it didn't result in food poisoning).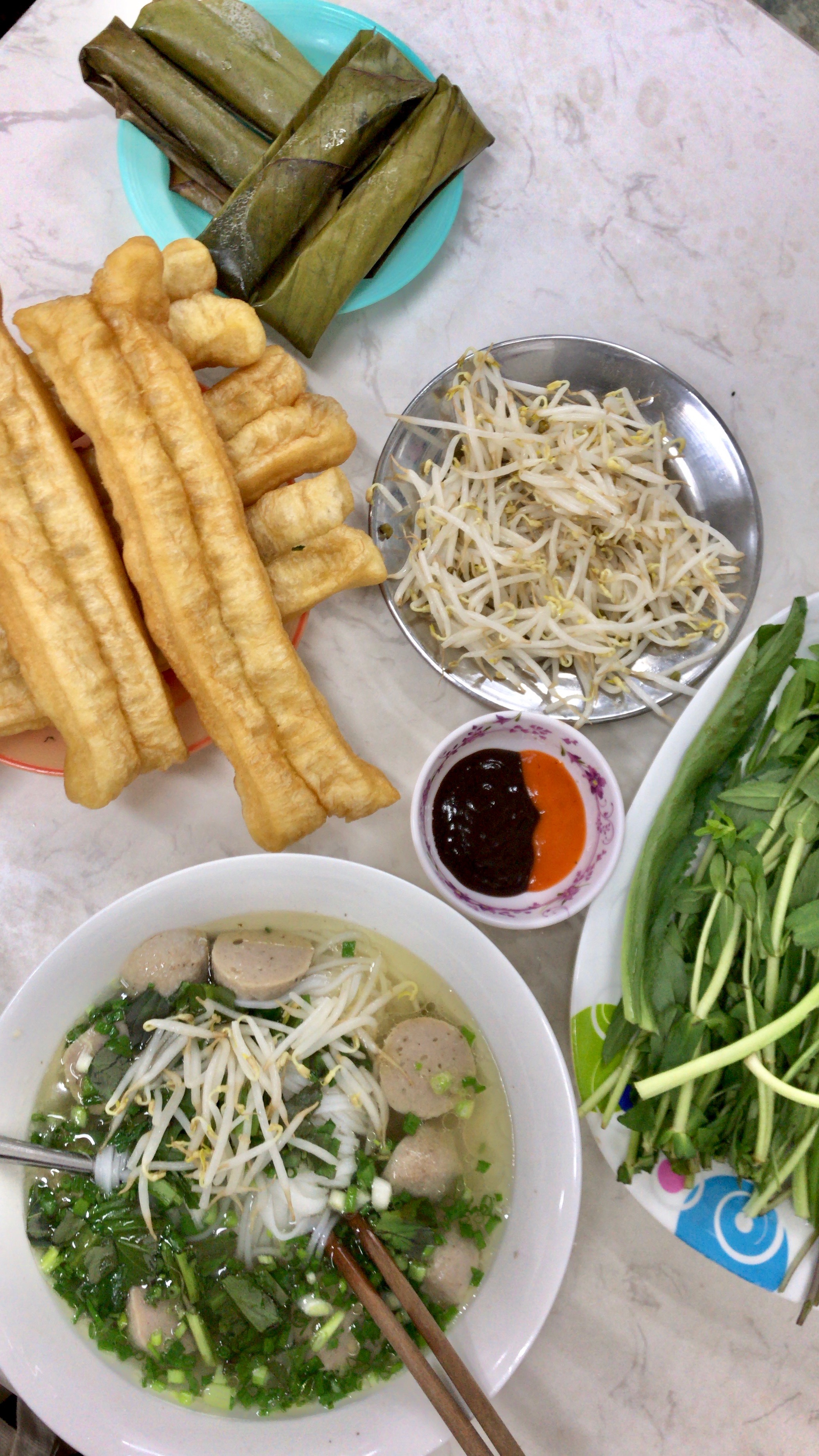 In a nutshell, Saigon is chaotic but charming. People work from early in the AMs to past midnight which is such a typical reflection of the Vietnamese culture and lifestyle; to hustle hard and be all over the place and make the best out of available time and resources. At least that is my perception of it, having grown up in a Vietnamese household to very hard-working family members. Another reason I love my Vietnamese heritage.
(Photos taken by Rickie, Canon EOS 5D Mark III)
As you might know, one of the main reasons I was in Vietnam in the first place was to do research for my master's thesis about the Vietnamese textile and garment industry. My partner, Jennifer and I was fortunate enough to be invited to the Nike/ Adidas/ Patagonia-factories in the Mekong Delta region, so we took full advantage of it and squeezed in as much adventure as possible. Jen arrived in Saigon shortly after Rickie and I came back from Phu Quoc and we spent two weeks together travelling around the South.
During our stay in Saigon, we rented different Airbnbs in District 5 and Vinhomes Central Park which had incredible rooftop facilities and close access to the city centre. These two views were from The Tresor and Rivergate apartments just across the river from District 1 and Ben Thanh Market.
The next place on the itinerary was Phu Quoc Island, a nice city break from the hustle and bustle of Saigon. Rickie and I spent four relaxing days soaking up the rays as well as discovering some new exciting places. Did you know that the longest cable car ride in the world takes you from Phu Quoc to Pineapple Island? Neither did we, but I'm glad we took the opportunity to experience it. Picture perfect views from the gondola!
We stayed in Sol Beach House, a beautiful resort with tropical gardens, infinity pools and a private beach with stunning sunset views. It was very conveniently located on the island, close to the airport and with free shuttles going daily to and from the city's night market.
PHÚ YÊN
After two weeks in Saigon and Phu Quoc, Jennifer and I travelled to Can Tho and Vinh Long in the Mekong Delta region to conduct field work for our thesis. We stayed there for three or four days if I remember correctly and I was sick during the whole time, so not ideal. After that I went to Siem Reap in Cambodia, which I wrote about here. Then after that again I went back to Saigon for another week before flying to Phu Yen to my parents hometown where I celebrated Lunar New Year (Spring Festival) with the family. Basically, I was never still for a moment.
I was based in Phu Yen (Sông Cầu) for almost three weeks, in which included travelling to and from different cities during the time. I stayed at my grandparent's house in the village which is where my parents grew up and where half of my family still lives today. It was a really busy period preparing and celebrating Spring Festival but so nice to reunite with everyone during the most festive season of the year.
HỘI AN
One of my goals for this trip was to explore new places. Hoi An was definitely on my bucket list and I'm so happy I got to thick this one off. My parents and I hired a driver for four days who drove us directly from Song Cau to Hoi An and Da Nang, and took us around all the places we wanted to go. Super convenient in terms of seeing as much as possible in a short amount of time.
Known for its yellow UNESCO Ancient Town and lanterns that adorn the streets, Hoi An was one of my favourite destinations. I loved the Old Town vibe, walking along the riverside at dusk, the colourful wooden boats, and just the whole atmosphere! I regret being too lazy to bring my DSLR camera, because these iPhone snaps just don't do justice.
ĐÀ NẴNG
Next stop on the itinerary was Da Nang, a 40-minutes drive from Hoi An. We spent in total three days in this city, which I personally think was a pretty decent amount of time to explore the main attractions, including the Marble Mountains, Linh Ung Pagoda (Chùa Linh Ứng), Han River, the Dragon Bridge, and of course, the new famous Golden Bridge in Ba Na Hills.
The Golden Bridge is 150-metre-long pedestrian bridge that opened in June 2018 as an extension of Ba Na Hills Sun World. You have to take a cable car to get there, and once arrived there's a huge amusement park on top of the mountain. The entire place was founded in 1919 by French colonists hence the French villages and European vibes. Quite an interesting place to be honest. Not sure if I loved it, but certainly worth the day-trip.
Sun World is located 1414 meters above sea level, so once we got to the top it was super foggy and chilly. I had priorly read many reviews from visitors that couldn't see anything due to the bad weather so I was a bit nervous about that, but luckily we got some sun throughout the day - and we actually saw the bridge.
Nha Trang
After Da Nang, we travelled back to my grandparent's village for a few days before setting off to Nha Trang for a relaxing vacation. Again we rented a driver to take us around during our three days stay. My parents spent most of the time visiting friends in Champa Island while I went around exploring by myself. One of the days I asked the driver to drive me to Da Lat, which he happily did. The two of us went on a little road trip, which I didn't tell my parents about until we got back because it was such a long drive and they told me not to bother the driver more than necessary haha. But hey! If not now, when?
ĐÀ LẠT
Da Lat is a city in the Central Highlands region located 1500 meters above sea level, which you can imagine meant it was really cold compared to other cities - especially coming straight from tropical Nha Trang. I was not prepared for it as you can see. Anyway, it was a very fun and spontaneous trip and I'm glad I got to experience "The City of Eternal Spring". The drive there was half the experience itself and I just loved seeing the way people lived in the villages because it was so different from anywhere else I had been. Cows were casually blocking the roads, kids were playing out in the streets, at night it was pitch black with no signs of electricity and technology… I felt like we had travelled back in time.
Although I visited a few more places, these were the main highlights I thought were worth sharing. Thanks for making it to the end of this post - I hope the photos inspired you to visit some of these places! Overall, my experience in Vietnam was amazing and I'm glad I got to document a little bit of it. Of course there is only so much I can share from a two-months adventure, but something is better than nothing right? Looking forwards to what's next!